Speed increaser for turbine balancing machine, 7,500Kw, 47,700Nm
26 June 2016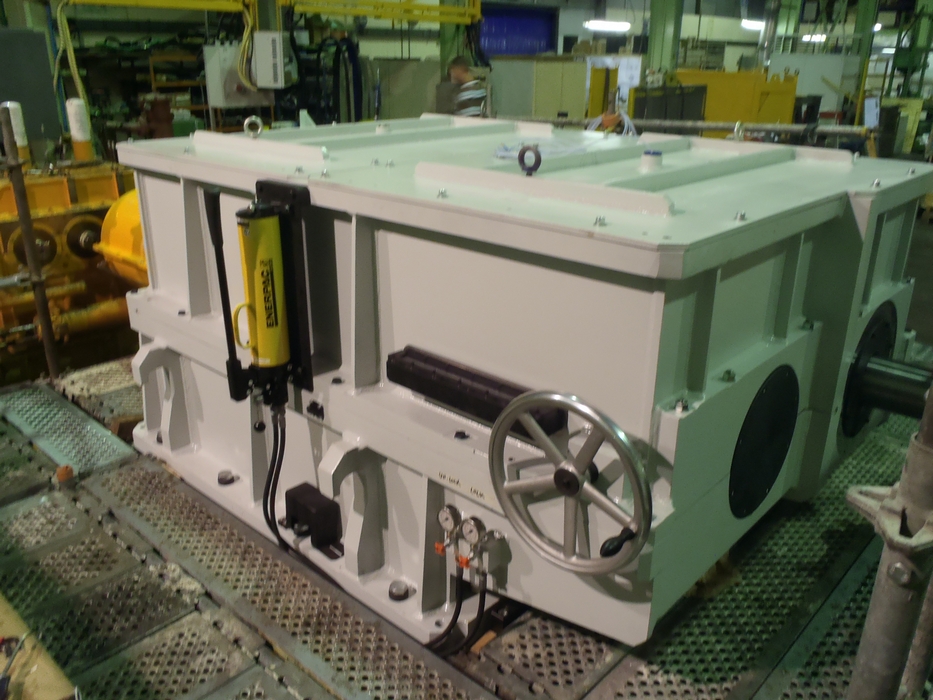 BCSA GEAR has made a new gearbox for a turbine balancing machine. We have now a real know-how in this field.
This speed increaser is able to transmit a 7,500Kw power with a maximum torque at 47,700Nm reached at 1,500 rpm. This is a 2 gears gearbox with an auxiliary drive allowing a step by step rotation of the turbine.
Expendable HS coupling devices are used to mach specific constraints as an easy installation and an airtightness with a vaccum room.