Embedded planetary gear speed reducer AS80 28,000 rpm
28 June 2016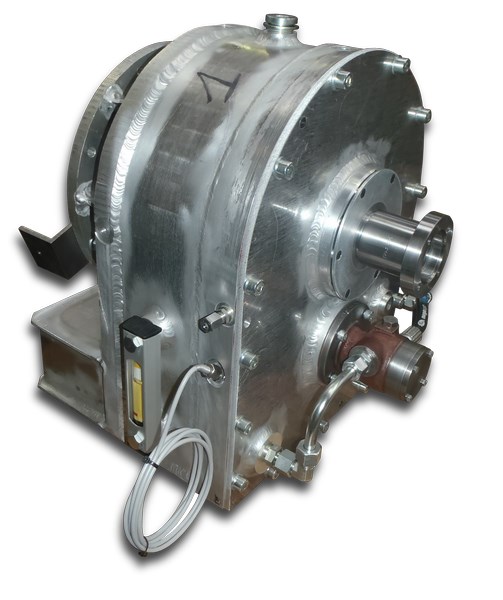 Speed reducer designed for the train industry with many constraints such as vibrations, noise, size or efficiency.
A part of those constraints are due to the fact that this gearbox is embedded to a moving system.
Technically the AS80 is a speed reducer with an epicyclic gear and an aluminium casing. It allows a reduction of 1/5.86 with a high nominal input speed (24,000 rpm).
The reducer allows overspeed up to 28,000rpm.
Power: 210kW
Maximum torque: 200mn@10,000rpm